We create and manage WordPress websites that help businesses and nonprofits thrive online.
1. Professional design.
2. Premium websites.
3. Ongoing support.
We create and manage WordPress websites that help businesses and nonprofits thrive online.
1. Professional design.
2. Premium websites.
3. Ongoing support.
Are you looking for a new website partner?
Whether you're launching a new business, focusing on business operations or running a nonprofit, partnering with us to professionally design, build and maintain your website will free up your time to do what you do best.
We create and manage WordPress websites, blogs and landing pages. We'll get your new website designed, built and launched for a one-time project investment and then keep it running and updated, for as long as you want, with our ongoing care package that includes website hosting. We'll build a website that helps achieve your marketing goals.
We're experienced design professionals and are easy to work with. Just ask our clients. We've been creating websites for more than 12 years for small and mid-size businesses and nonprofits. We provide ongoing technical support for the websites we create to ensure long-term success with reliability, security, relevance, and overall visual integrity.
We embrace our client's brand. We'll design your new website to reflect your brand image. A professionally designed website will help your business stand out and provide instant credibility. Need a new brand image or just a logo refresh? We can help you there too. We have 20+ years of design success working with all kinds and sizes of organizations.
We offer all-inclusive website plans. We want to ensure your website has everything it needs to succeed, as well as manage the maintenance process in the most effective and efficient way possible, for everyone. Choose one of our plans or request a custom proposal.
In order to save time and see if we're a good fit, request a discovery call.
You can share where you're at and
where you want to go!
You can share where you're at and where you want to go!
Contact us to request pricing and details about our website plans and to see our portfolio.
Some of our clients…
Aly Sterling Philanthropy | CarverMedia Marketing | Impartner | Modene Insurance | O-I Glass, Inc. | Optimal Home Care & Hospice | Panel Town & Floors | ProMedica | RYAM | Rotary Club of Northwest Ohio
"Shelley at ThreeTrees Studio built the new Impartner website from scratch in WordPress working with a team including marketing, our creative director and a couple of our agencies. She flawlessly executed on the new branding and creative direction. The website is responsive, dynamic and much faster. The site utilizes all the WP + Divi functionality that makes our website process more efficient, using global presets, mega menus, sliders, form scripts, optimization tools, and more. Further, Shelley made sure that our site played nice with our other systems for email, chat, and ad tracking. We love working with Shelley and she is truly an extension of our internal team. Today she continues maintain and update our website working closely with me and our marketing team. Her attention to detail and responsiveness makes all our lives better."
"Shelley and Three Trees Studio are a rare find in the design world. We love Shelley's partnership-approach and openness to listening to our needs and objectives; combined with abundant creative talent and a keen attention to details – two thumbs way up!"
"THANK YOU so much for all of your hard work, excellent design skills, scrutinizing eye, perfectionist tendencies, and dedication to the project. Not to mention your good humor and kindness. You are No. 1 in my book."
"Building a new website seemed like a huge feat, but Shelley made it easy. Her process was seamless. The result – a professional and intuitive storefront that works great on any screen – mobile or laptop. She brought my vision to life! I highly recommend Shelley and Three Trees Studio for your website and design needs."
"You did a great job on the Rotary District 6600 website, with very little guidance, poor quality photos to work with and many revisions to the copy. I appreciate your hard work and dedication to get it done on time."
"Shelley transformed paneltown.com with a functional and beautiful design consistent across all devices down to the pixel. She perfectly communicated our brand, and we started seeing the benefits right away.
We enjoyed our best month ever in sales this past February, only three months after launch. The new website converts more visitors from paid ads into customers with only 1/3 of the clicks. Overall, we're up 35% in sales compared to last year with no signs of slowing down.
Not only does our new site look amazing page by page, but it's also structured efficiently for our audience and the search engines. Restructuring the site architecture and importing our store data was a complex undertaking, but Shelley and her team expertly managed it to ensure a smooth transition.
There's no doubt that search engines favor our new design. Many websites lose keywords and traffic after a rebuild, but we're experiencing significant growth. We've seen a steady increase in our rankings and new keywords acquired each week since launch. These gains have moved us ahead of three of our competitors. As a result, we're bringing in more potential customers every day organically through search than ever before.
Shelley and her team are also great to work with and provide their clients with a first-rate experience. Their efforts lead to a professional, search-friendly site designed strategically to convert visitors into customers. In other words, they set you up for success. I really can't recommend ThreeTrees Studio enough!"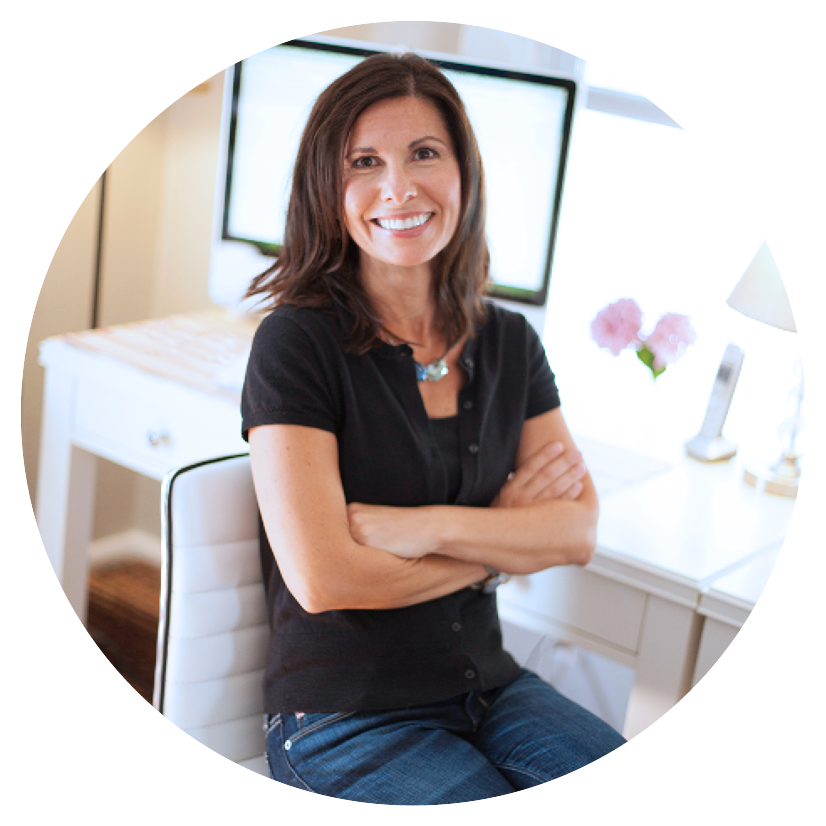 Shelley Provenza
Partner and Creative Director,
ThreeTrees Studio, LLC
Need a website? Hire us.
We'll get your new website designed right and handle the ongoing hosting and technical work so you can focus on running your business or nonprofit.
We're proud to be an Elegant Themes + Divi Theme affiliate.